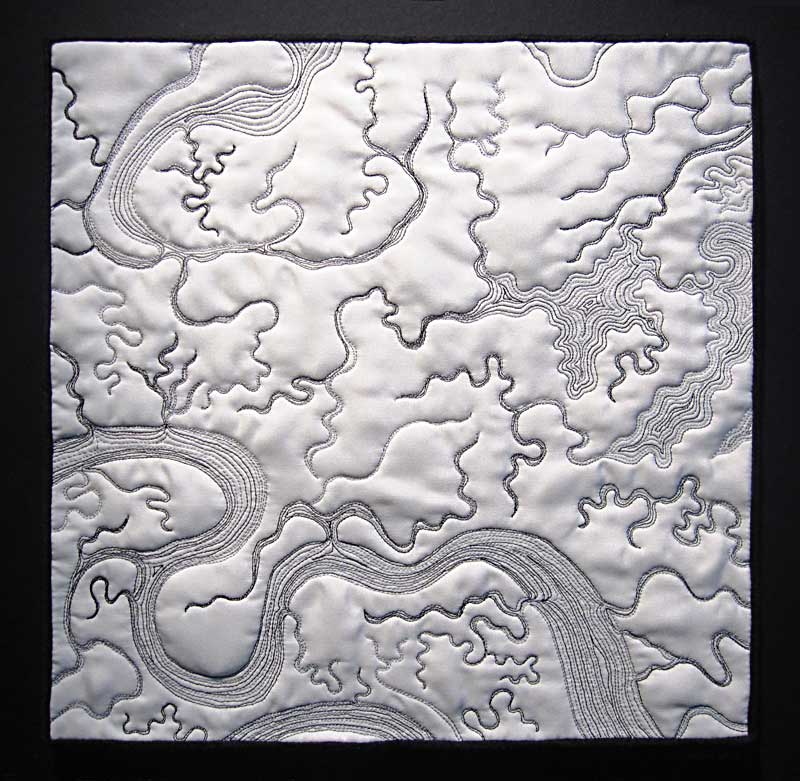 Copyright ©2010 Linda Gass.
Title: Wetlands Treasure Map I
Dimensions: 13" w x 13" h in 20" x 20" frame
Materials and Techniques: Silk broadcloth stitched with variegated rayon embroidery thread. Cotton batting and silk broadcloth back, silk doupioni binding.
Detail: Click here for a detail image of this artwork.
Exhibition History:

Jan 2014 Standing with the Watershed, Sherwood Gallery, San Francisco, CA

Oct 2012 - February 2013 Works on Water, Marin Community Foundation.

September 1-30, 2010 Fathoming, WorkSpace Ltd Gallery, San Francisco, CA.

April 1- 30, 2010 in From their Studios, Palo Alto City Hall, Palo Alto, CA.

Status: Available for sale.